Blu-ray

NISEKOI Blu-ray: Vol.2
SOLD OUT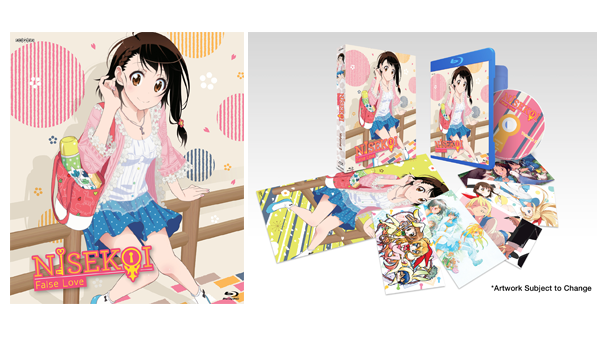 Description

Raku and Chitoge continue bickering which does not help the situation as their relationship status is already under scrutiny by Ruri and Kosaki. But, when Chitoge confesses to them that their relationship is actually fake, Kosaki decides that she will let Raku know how she feels about him.
Then one day, Seishiro, a beautiful girl dressed like a boy transfers to their school. She is actually a hit-man hired by Claude to expose Raku and Chitoge! Although Raku is her enemy, when she comes in contact with Raku's kind nature, Seishiro is confronted with a new emotion that leaves her totally confused.
Meanwhile, Chitoge finds her diary from 10 years ago and remembers the promise she made with a certain boy.
As their feelings sway, the group sets out to the open-air school where they can expect unforgettable experiences with the hot springs and even the test of courage!
Price

SRP  $64.98
Sales Price $49.98
Disc Spec

Spoken Language: Japanese
Subtitles: English
Aspect Ratio: 16:9 Widescreen
Episodes: 6 - 10
Number of Disc: 1
Total Run Time: Approx. 125 min.
Rating: 13 UP
Bonus Contents

■ Textless Ending (Seishiro Version)
■ Textless Ending (Ruri Version)
Bonus Materials & Special Package

■ Collectable Ending Card Pinups
■ Deluxe Poster and Package Illustrated by Nobuhiro Sugiyama (Character Design & Chief Animation Director)