Episode 5
TEACH ME…
&
RAKU DEAREST
TEACH ME…
The rankings for mid-terms have been posted, and Raku, Chitoge, Kosaki, Seishiro, Ruri, and Shu are each checking out how they've fared. But where on earth is Marika's name? As it turns out, Marika, despite all her accomplishments as a bride-in-training, is hopeless when it comes to studying. Faced with the prospect of having to re-take her next exam if she scores poorly yet again,
what does Marika set out to do…?
RAKU DEAREST
Marika asks Raku to look after her pet parrot just for one day, as she'll be away on a trip with her father. Since Raku is an animal lover, he says yes without a second thought, but because of the name that Marika's chosen for her parrot, and not to mention her bizarre training methods, pet-sitting turns out to be a major ordeal!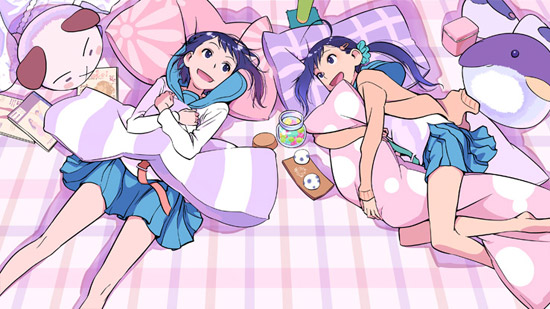 Taku