Episode 8
MAGICAL
PÂTISSIÈRE
KOSAKI!
&
WORK!
MAGICAL PÂTISSIÈRE KOSAKI!
Kosaki signs a contract with the magical mouse, Rurin, and becomes a magical girl called the Magical Pâtissière. Her transformation phase is a bit embarrassing, but she will fight to protect world peace!
One day, two magical girls from the neighboring town arrive. It's the magical ferret, Honda-son and Magical Police Marika, as well as the magical cat, Tsugumyaa and Magical Gorilla Chitoge! The three magical girls who've gathered in Bonyari City team up, and take on the evil minions!
WORK!
Once again, Raku has been summoned to pitch in at the Japanese sweets shop, Onodera. There, he is joined by Kosaki, as well as her younger sister, Haru. But as usual, he is not welcomed by Haru, and the tension between them grows… Kosaki, too, seems worried. Can these two become friends through a day's work?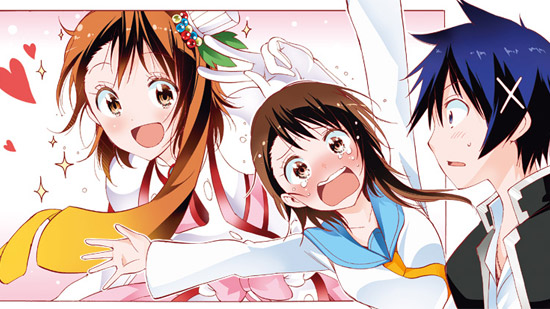 Taishi Tsutsui