Episode 12
THE SEARCH
&
JUST TESTING
THE SEARCH
The red ribbon Chitoge always ties her hair with. It's truly precious to her, as her mother gave it to her as a child, and it's bursting with memories of Raku. But this morning, in her haste to get to school, she does not tie it securely. Perhaps that's why it comes loose on the way, and she loses it!
Chitoge is completely crushed, but Raku and the others comfort her, launching a search for the missing ribbon.
JUST TESTING
"Confess, huh?"
Chitoge decides to "test" confessing her feelings to Raku. Though she starts off by writing him a letter, and practicing what she'll say, it's too embarrassing for her, and she just can't make it work. Even as she agonizes over what she should do, another fake date with Raku begins.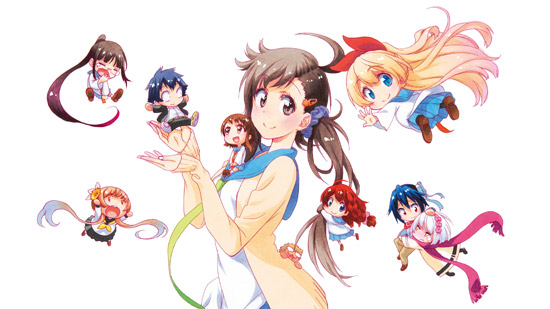 Nekoume