Episode 11
I WANT TO LOSE WEIGHT &
GOOD MORNING
I WANT TO LOSE WEIGHT
Tasting the new products at the Japanese sweets shop, Onodera…going out to eat with Chitoge and the others…snacking with Haru…lately, Kosaki's been having more than her share of sweets. When she steps on the scale for the first time in several days, the results are shocking!
"This is terrible! I've got to fix this right away!"
GOOD MORNING
When she was a third year in junior high, Kosaki fell in love with Raku, a boy in her class. Saying "Good morning" in the morning, and "See you" after school were the high points of her day, but once they graduate and head off to high school, she'll never be able to do that again… This thought drives Kosaki to take the entrance exam for Bonyari High, the same school as Raku!
Though studying doesn't come easy for Kosaki, she enlists Ruri's aid, and starts to hit the books in earnest.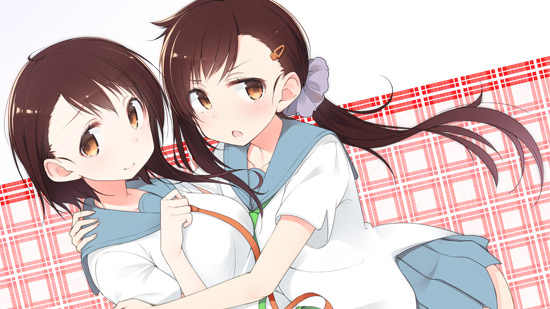 Nekoume